Context
Educational and training Centre in Tijuana as part of specialized studies in bioclimatic architecture.
1. The challenge
Environment adaptation and application of bioclimatic design strategies. The design took into account two great potentials. The natural thermal conditioning and great power generation that Tijuana has.
2. The solution
Before design started, a complete set of studies was performed to know the site. Collected information drove first design iterations. Natural materials and passive strategies were mainlines.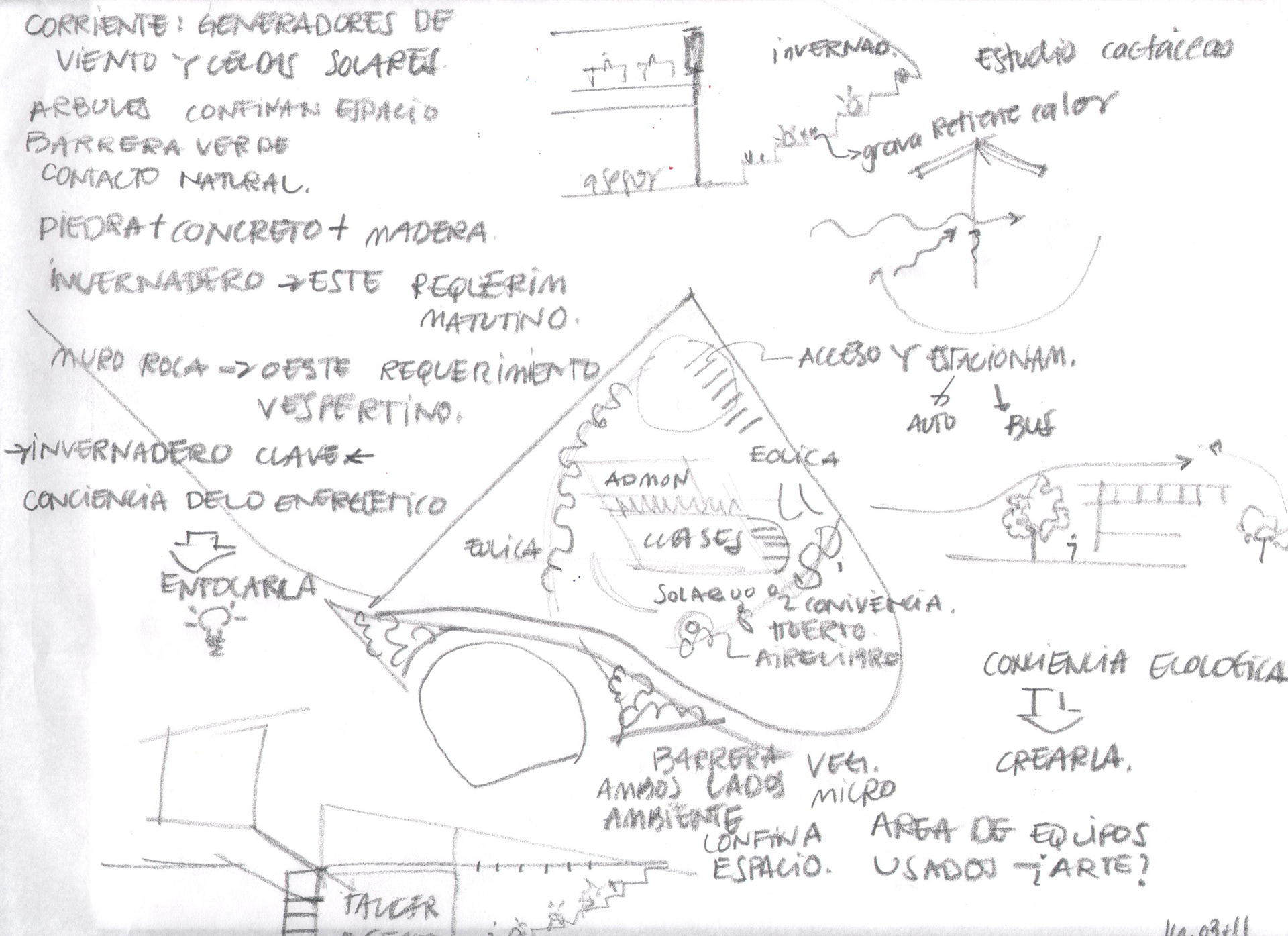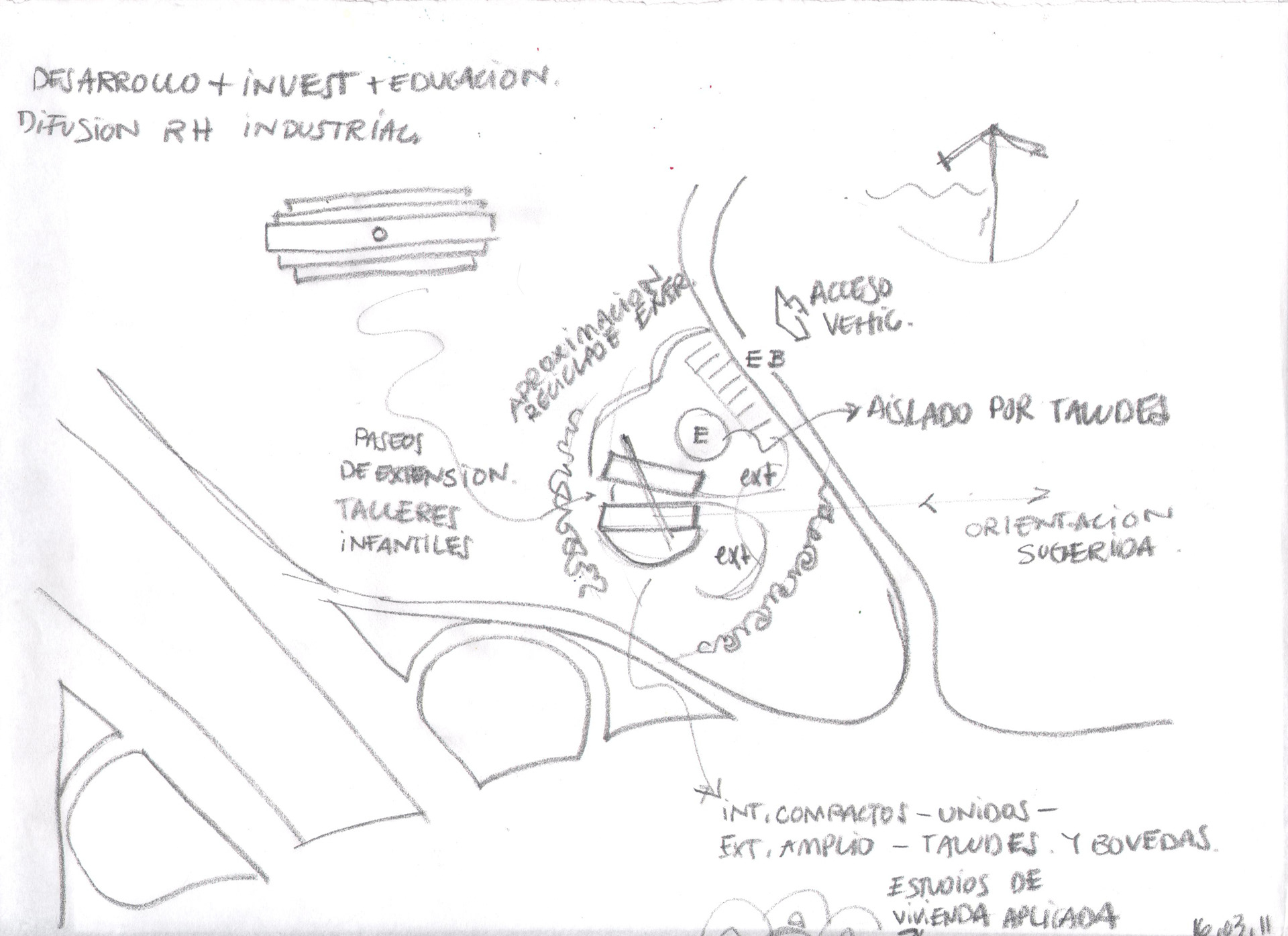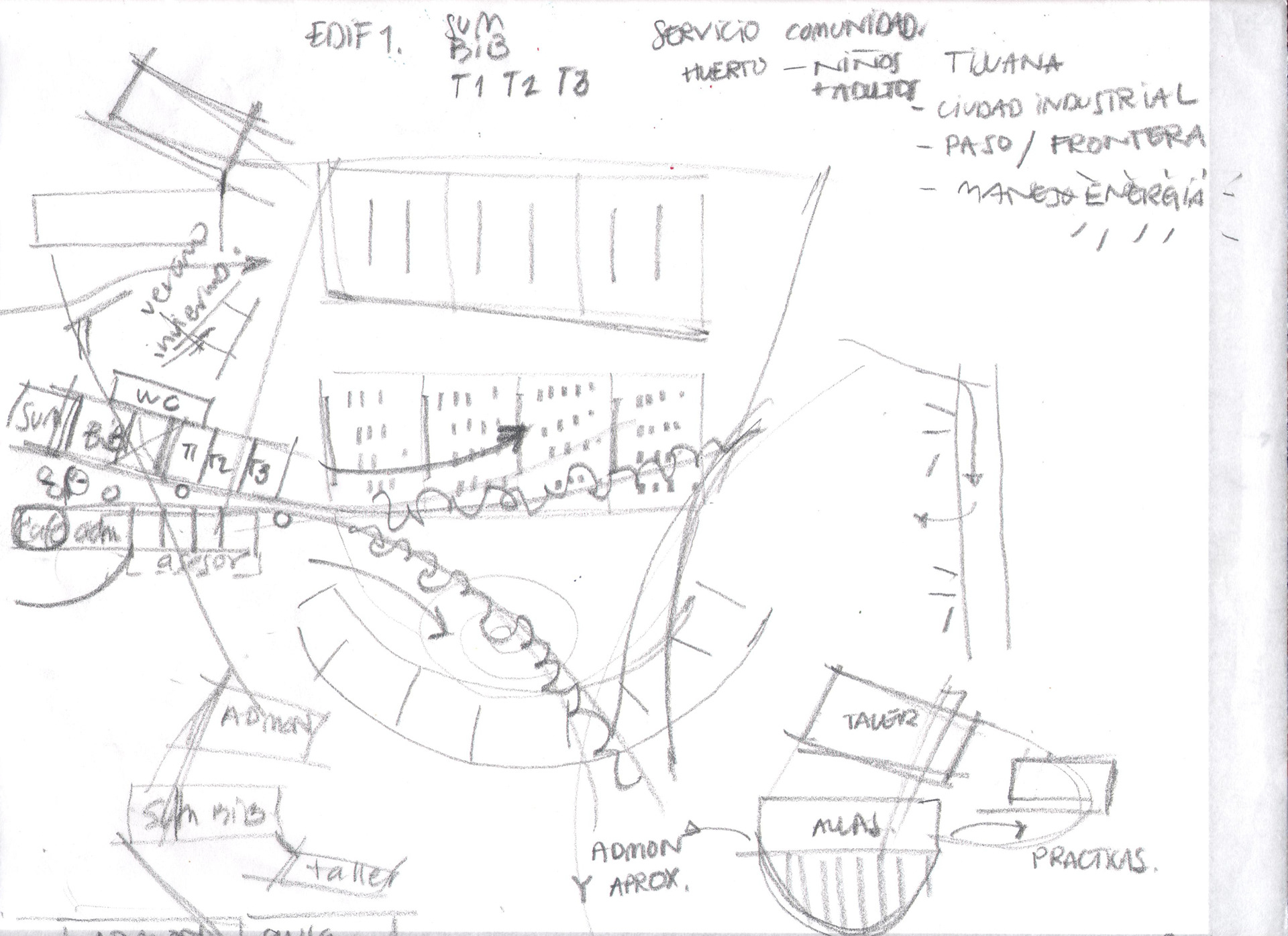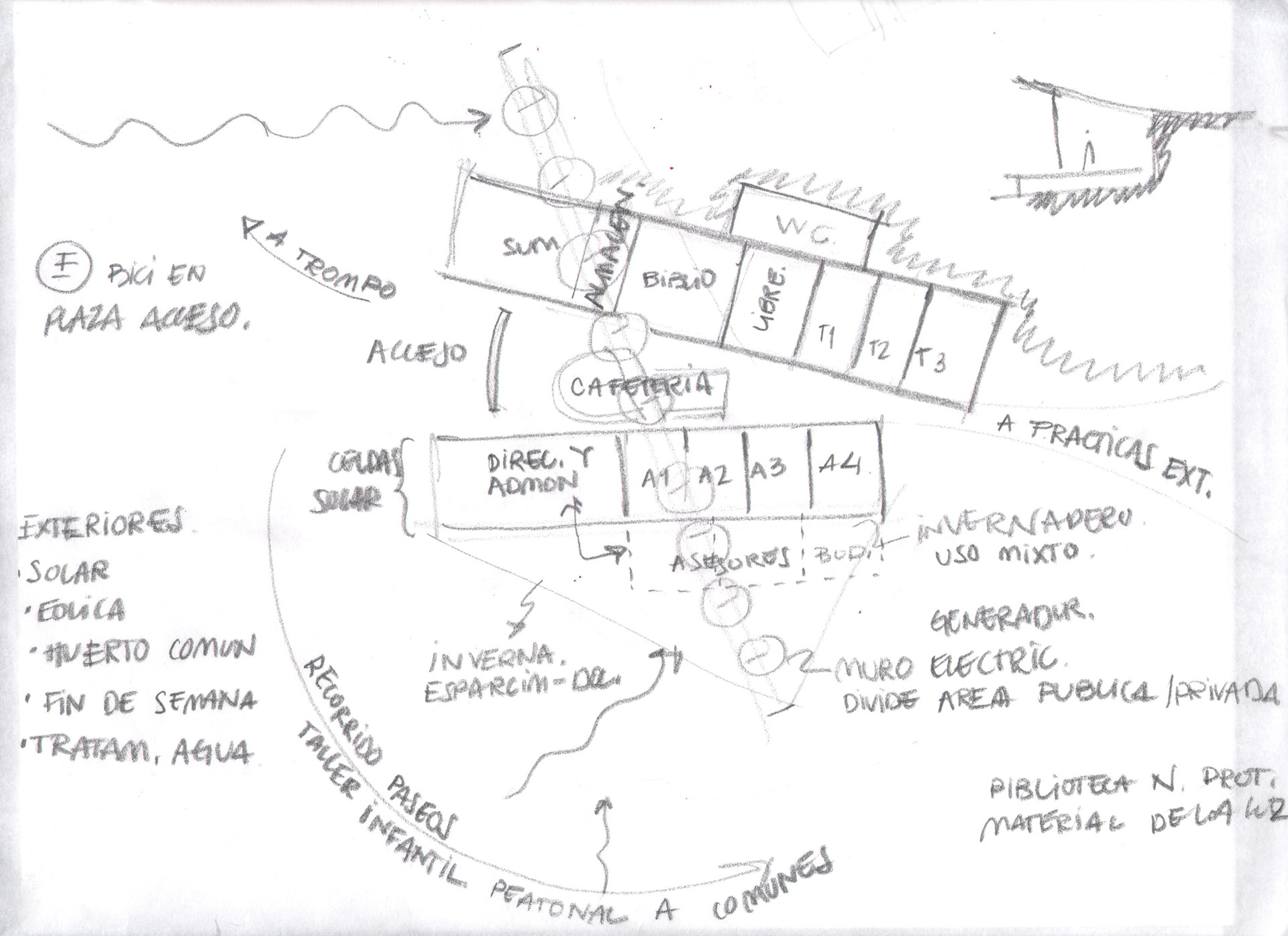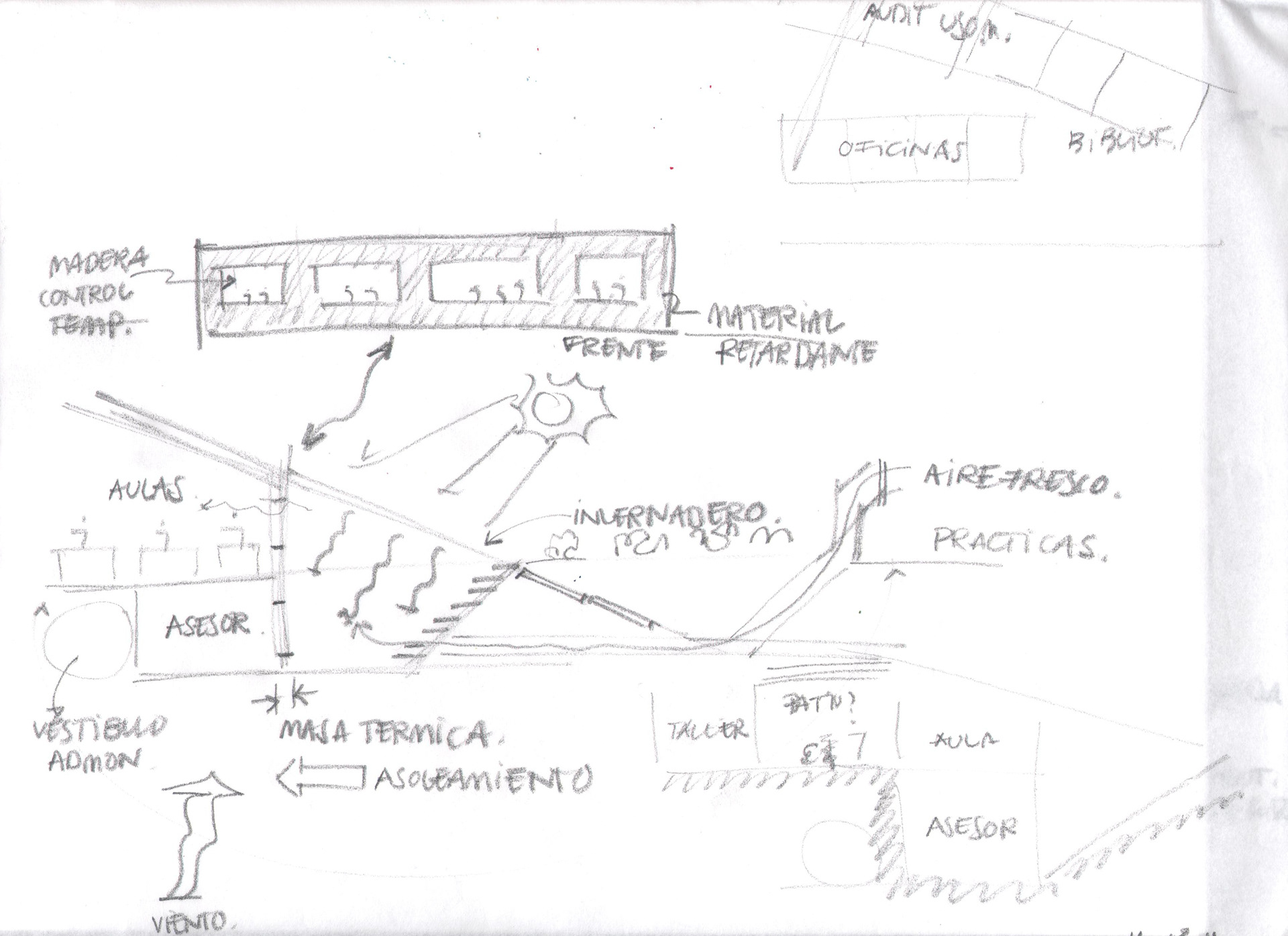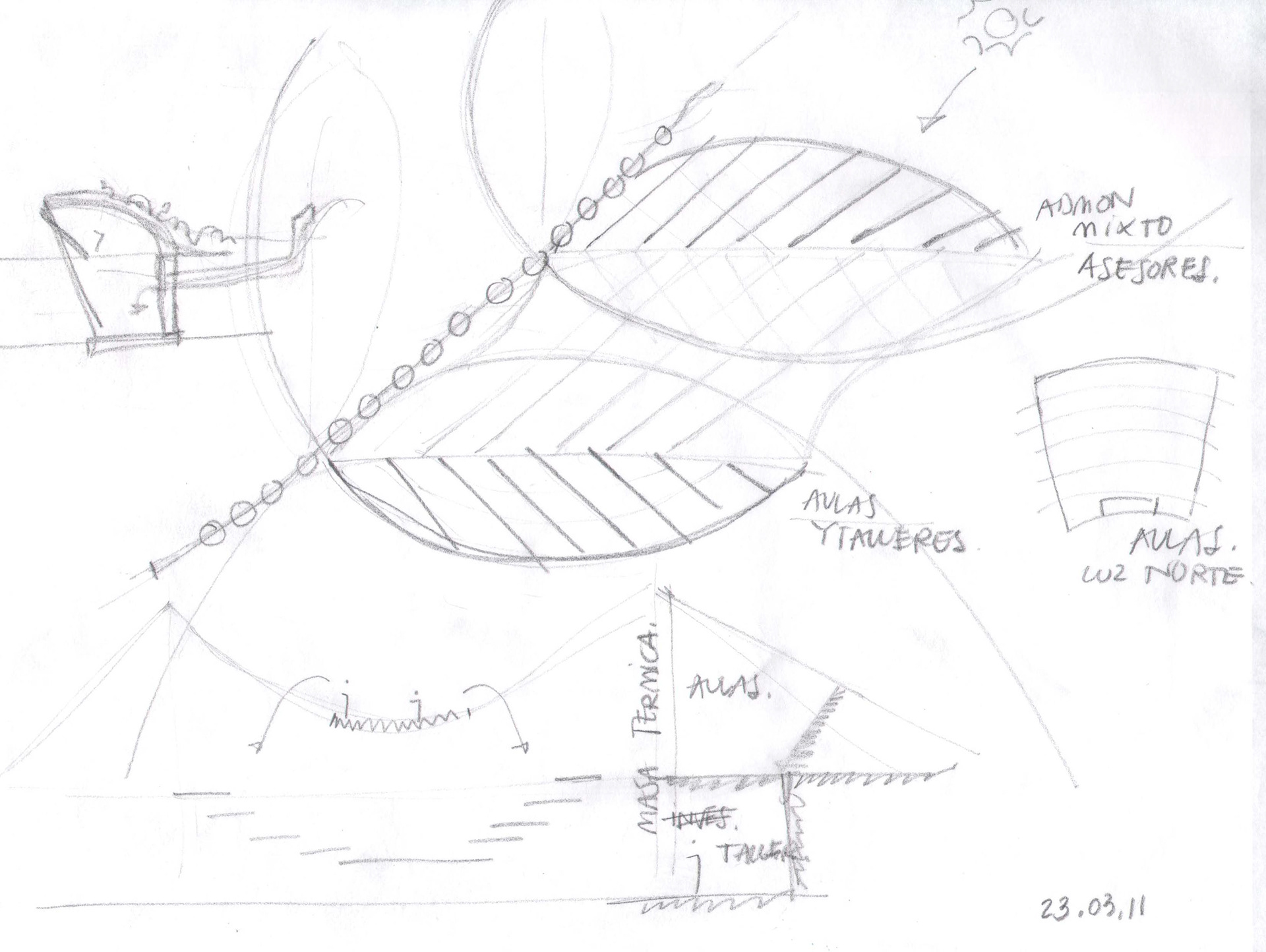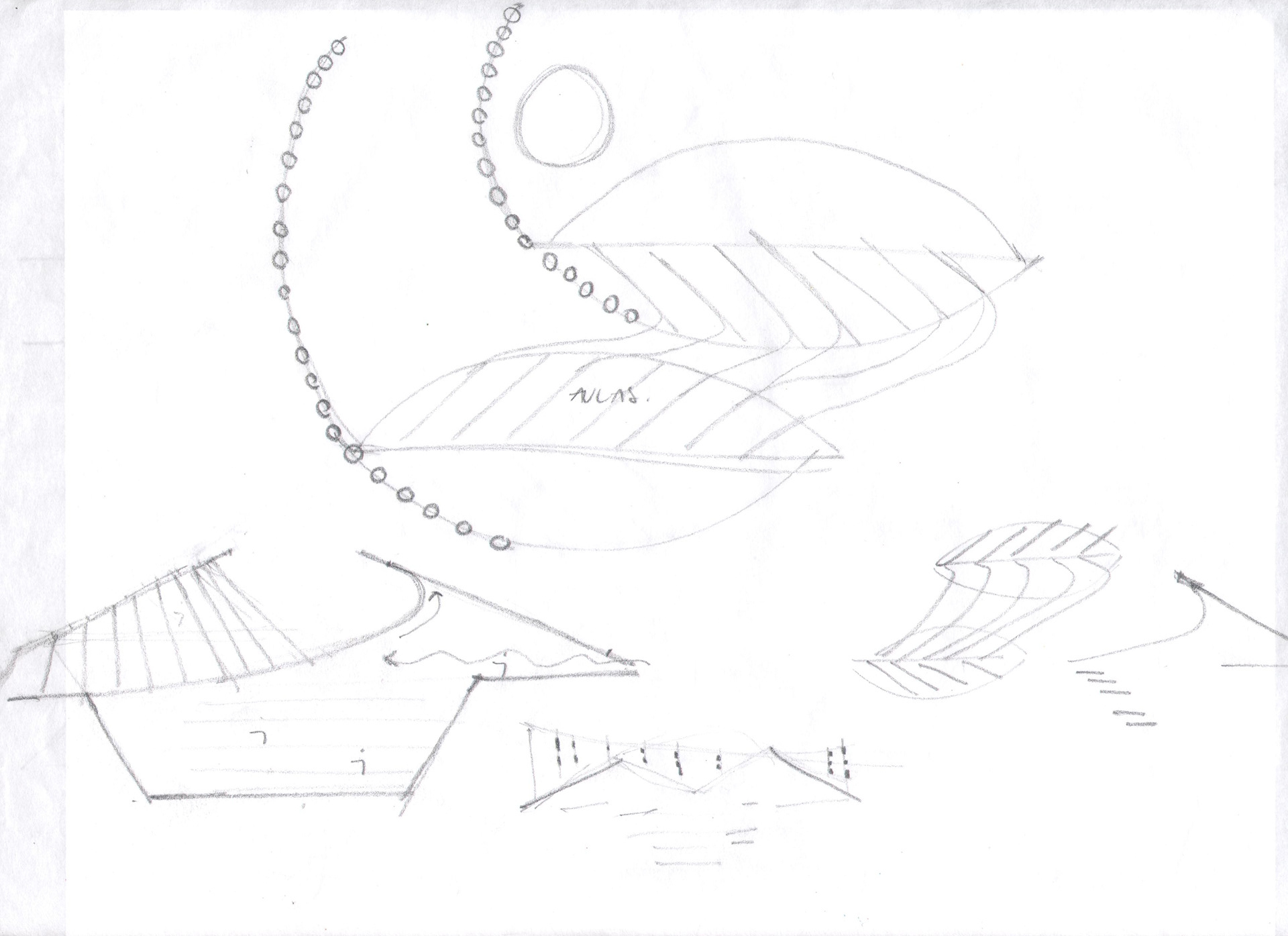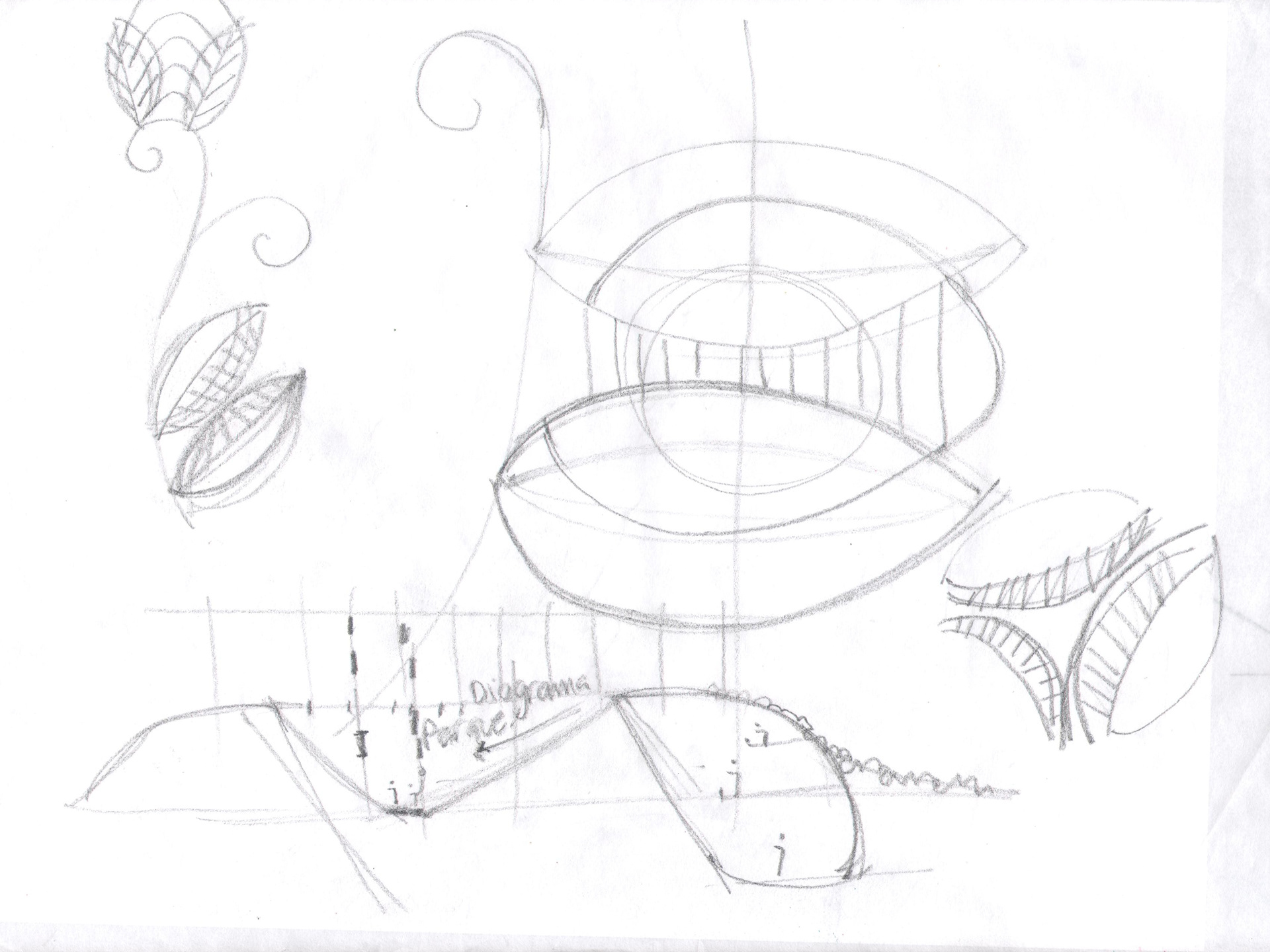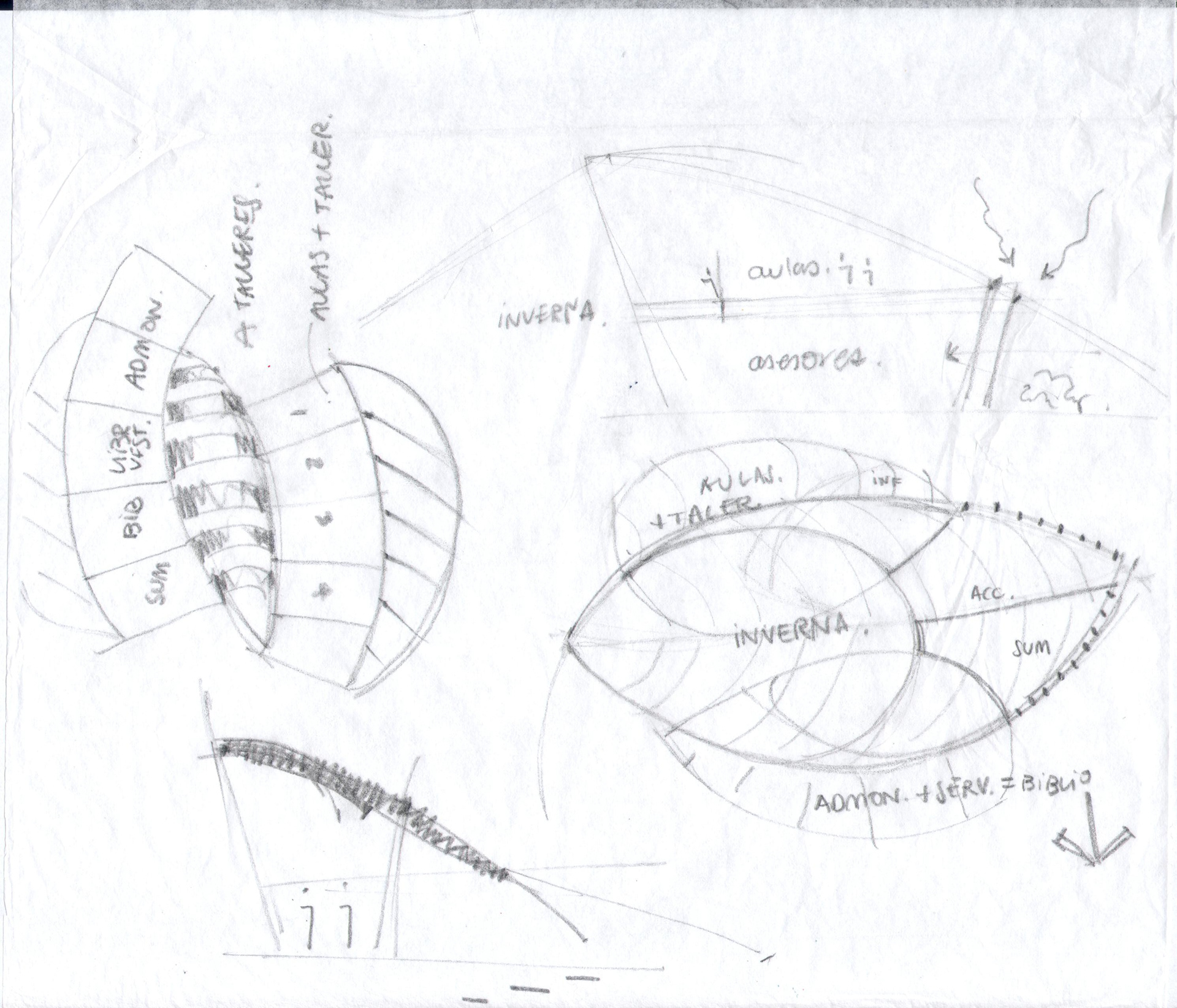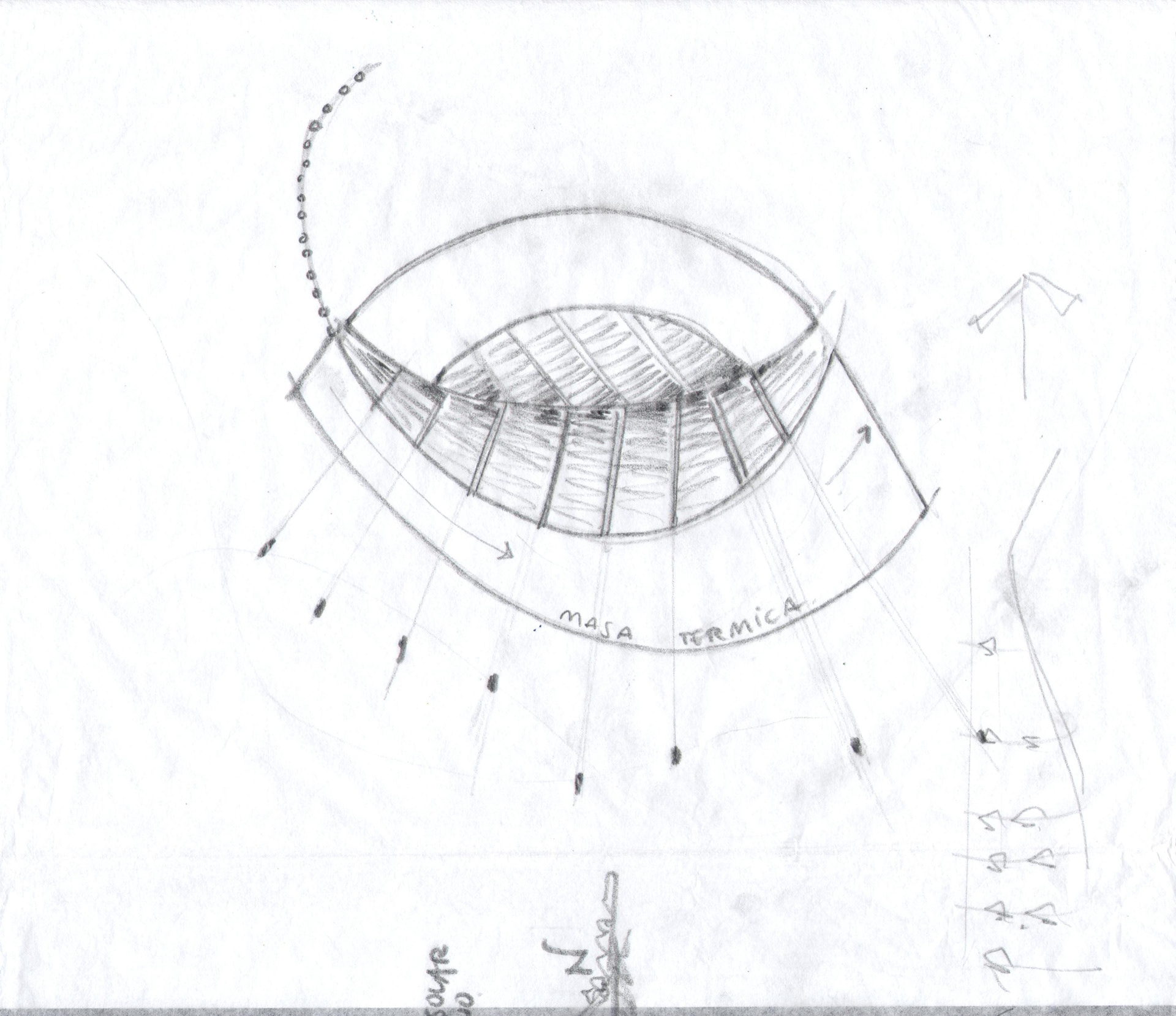 Design strategies & Sustainable Features
- North-South orientation and distribution (long axis E-W)
- All spaces with wind protection
- Constant ventilation - one gallery ventilation
- Openings size - Medium 30 - 50%
- Openings position - In walls N and S. At the height of the occupants. In the windward does not indicate any particular protection
- Massive walls and floors-Up 8 hours of thermal relay
- Roof - light, well isolated
- Absence of nocturnal spaces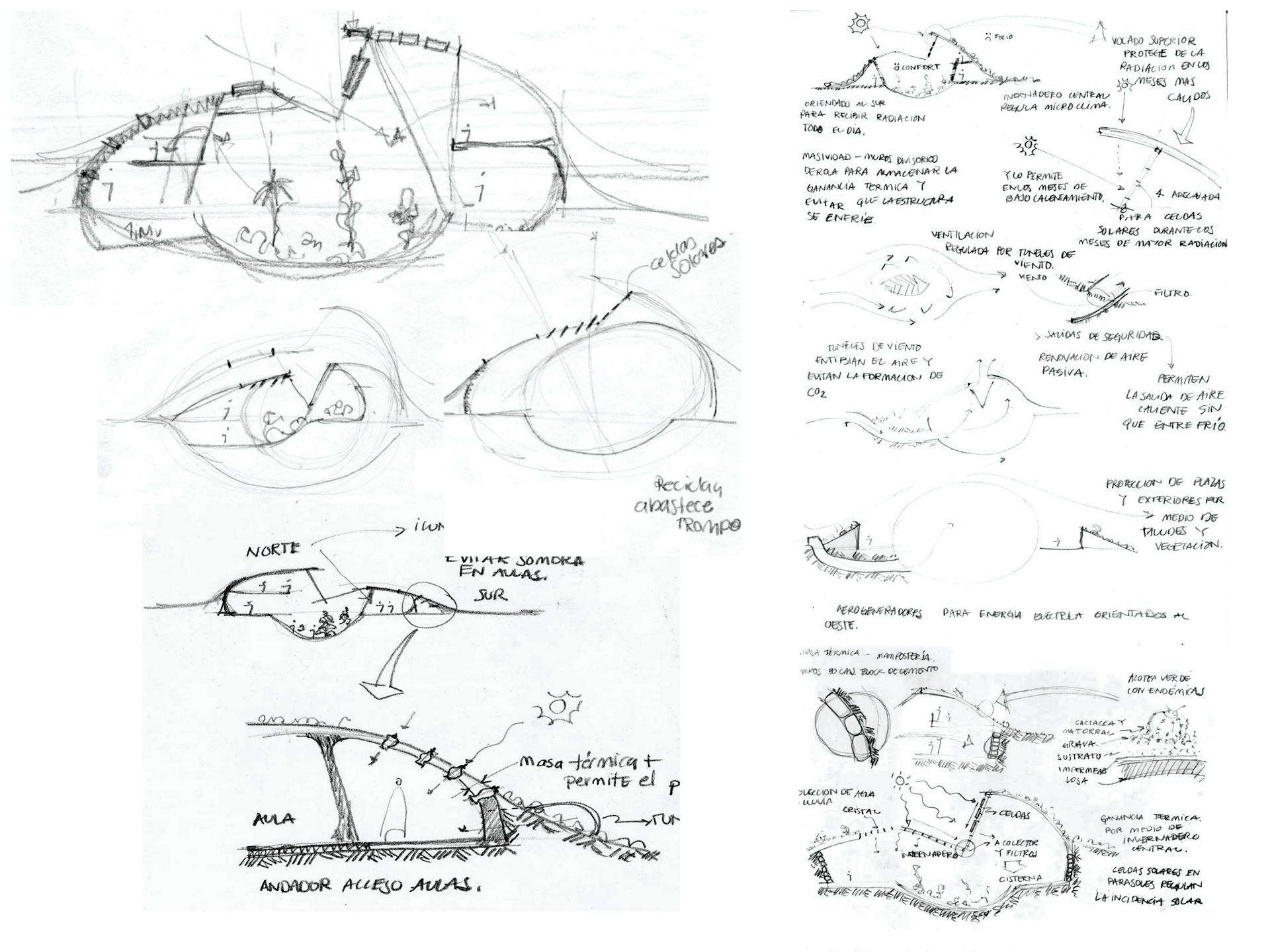 North thermal mass, to protect from low temperatures. South open ceilings and sunlight protection to prevent hight temperatures during the day. Biophilic design to prevent dry air. Natural ventilation to regulate temperature through the day. Wind protection at all times to maintain comfortable spaces and prevent dropping temperatures. Clean energy through west oriented wind generators.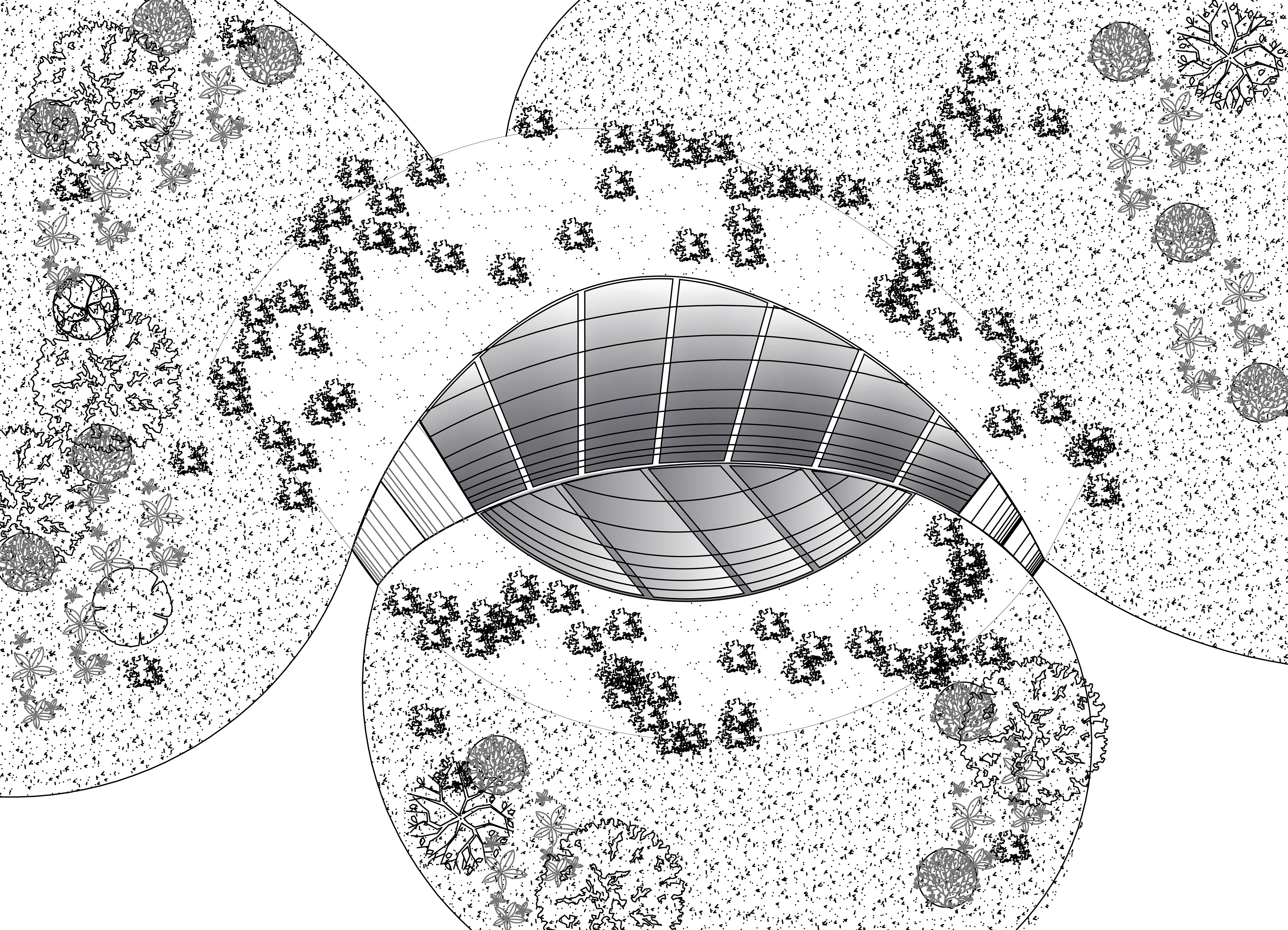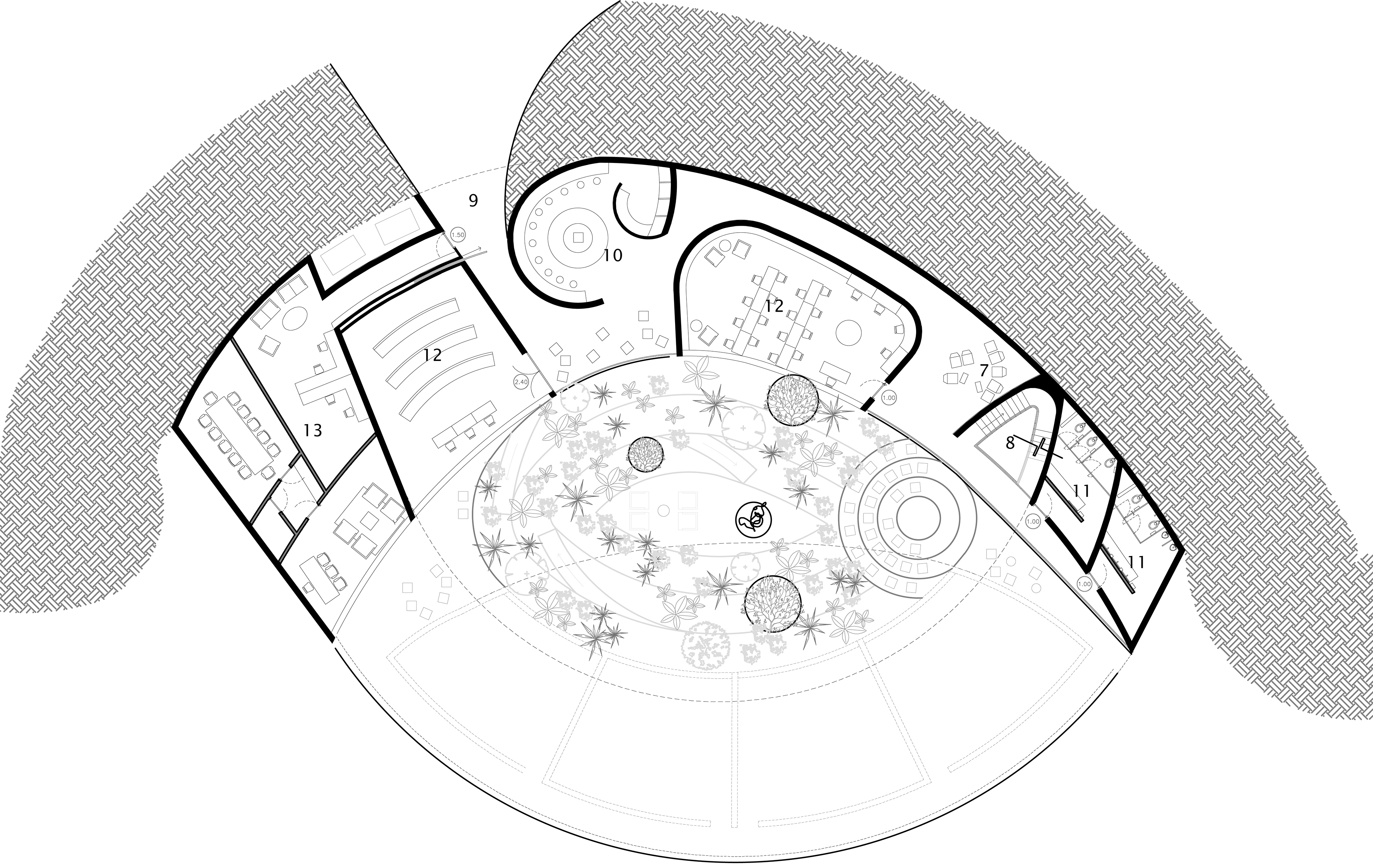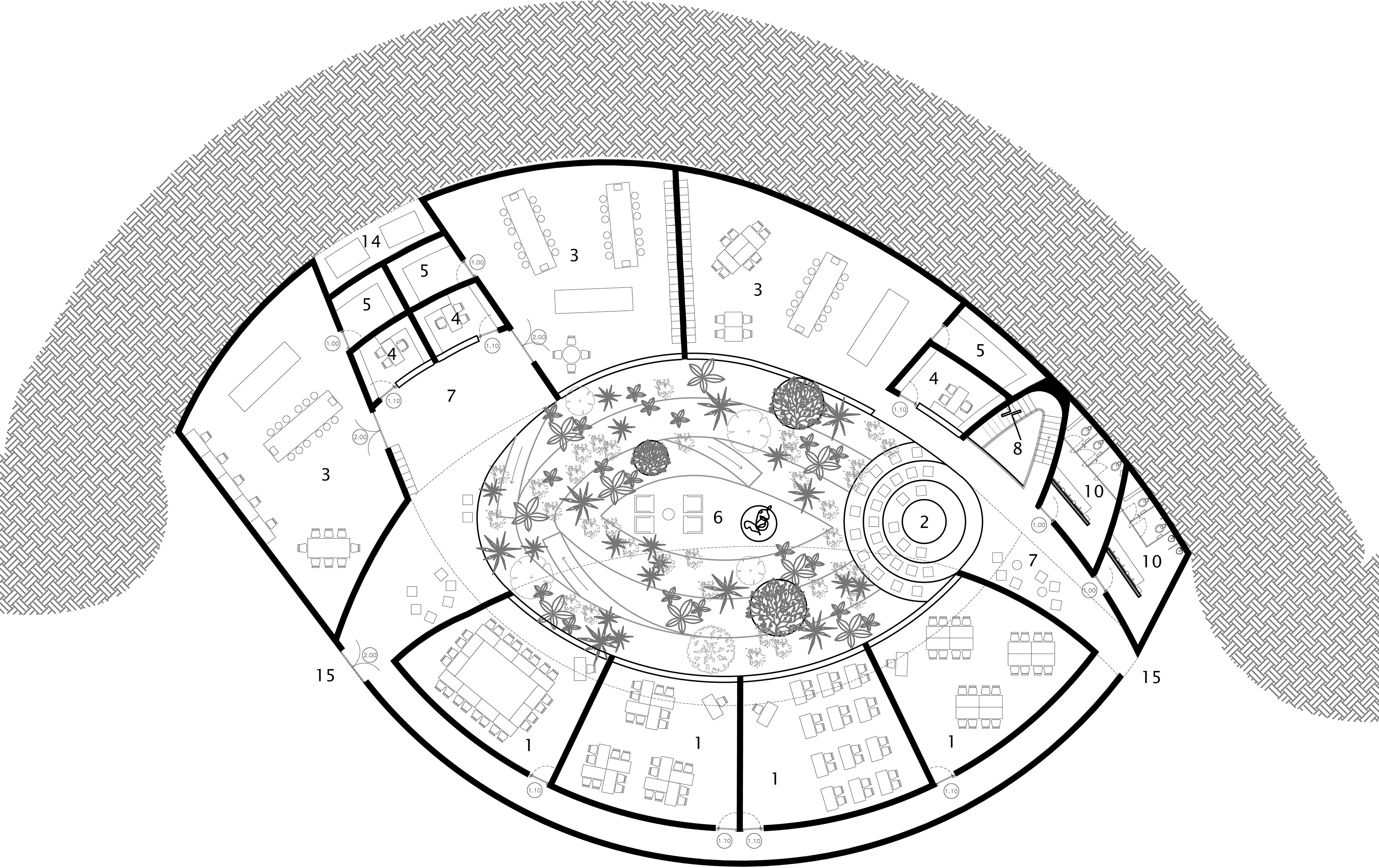 3. What I learned
This was the first project I was designing using all the new techniques learned through the specialization studies. I understood the value of site details, and how they shape new proposals. More important, I learned that we must not design based on assumptions, but rather knowing the facts. And being open to change perceived ideas we had for a long time.