1. CONTEXT
Women Catalysts

is an organization &

community

for women. It's main goal is to support, motivate and educate women to make their dreams a reality. They do this by organizing meet-ups and events.
Early in 2017 Women Catalysts launched a membership program. Although the membership offers

great benefits

, it hasn't taken off as expected.  The founders wanted our help increasing

online engagement

and membership conversions.
This was a team project with a duration of 2.5 weeks. As a UX designer, my role was to optimize the site's navigation and membership information.
- Redesign the Women Catalyst website.
- Clearly

communicate the value proposition

for its membership.
- Build an

experience that empowers

women to achieve their personal and professional goals.
The founders didn't have a technical team, we designed a site that can be created using a Squarespace template. Because all Squarespace templates are responsive, we didn't create mobile wireframes.
2. FINAL DESIGN
You can try the final prototype clicking over the image below, or in here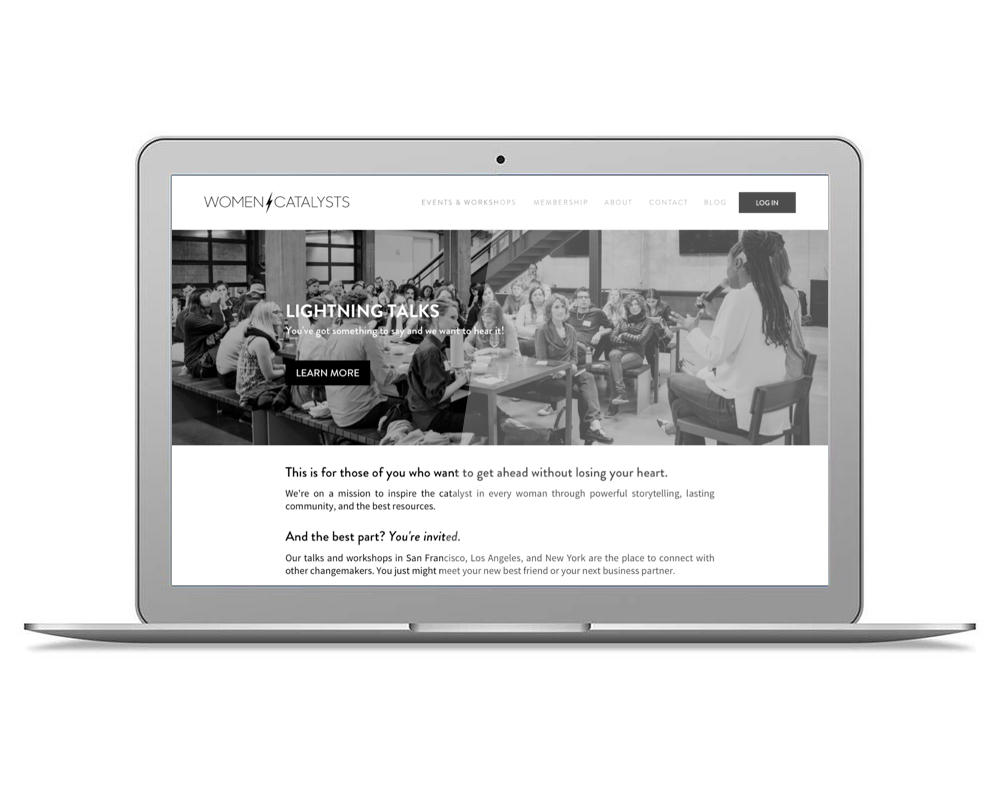 3. PROCESS
Research & Key Findings | Finding the right problem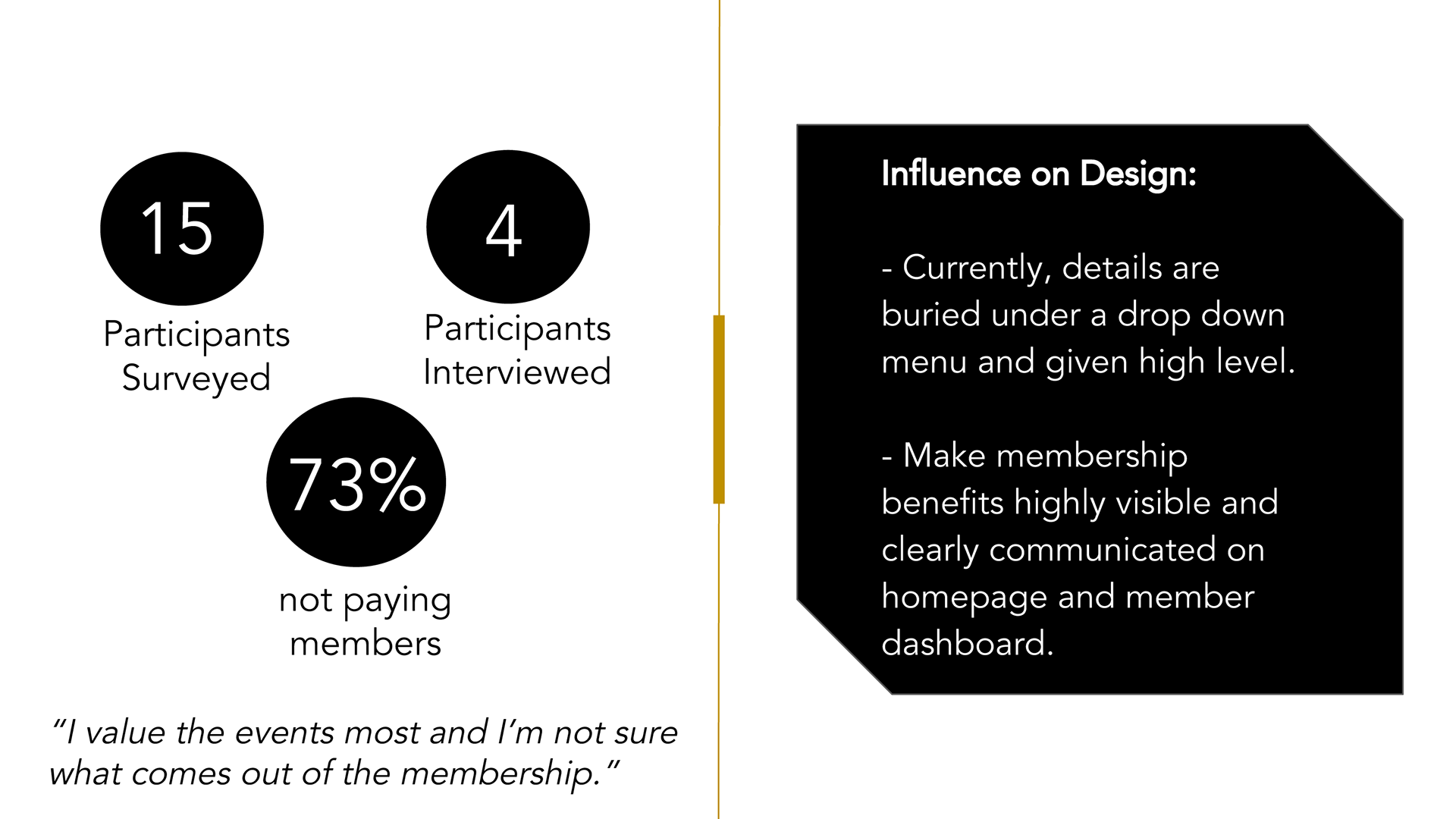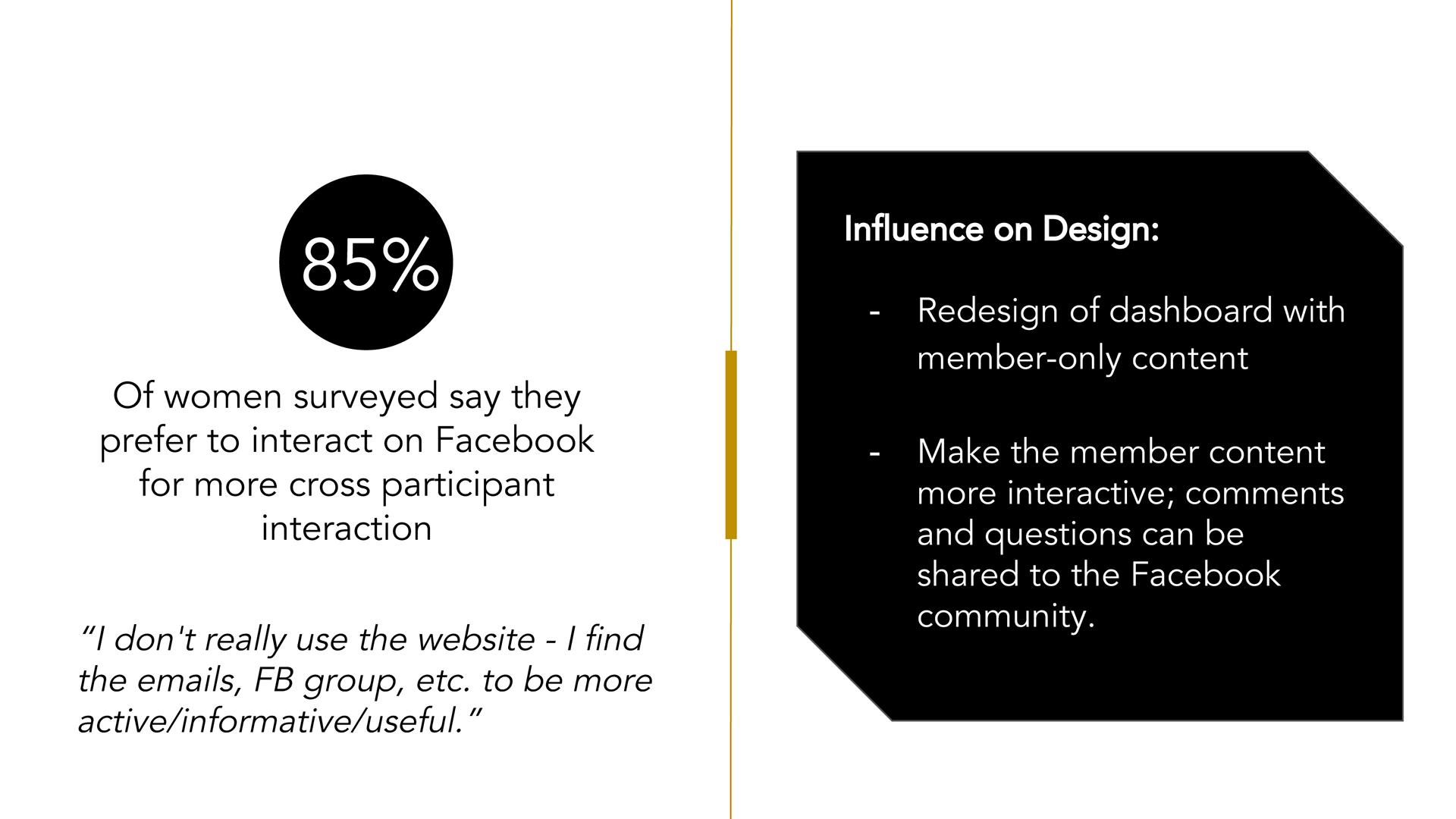 Global Navigation & Card sorting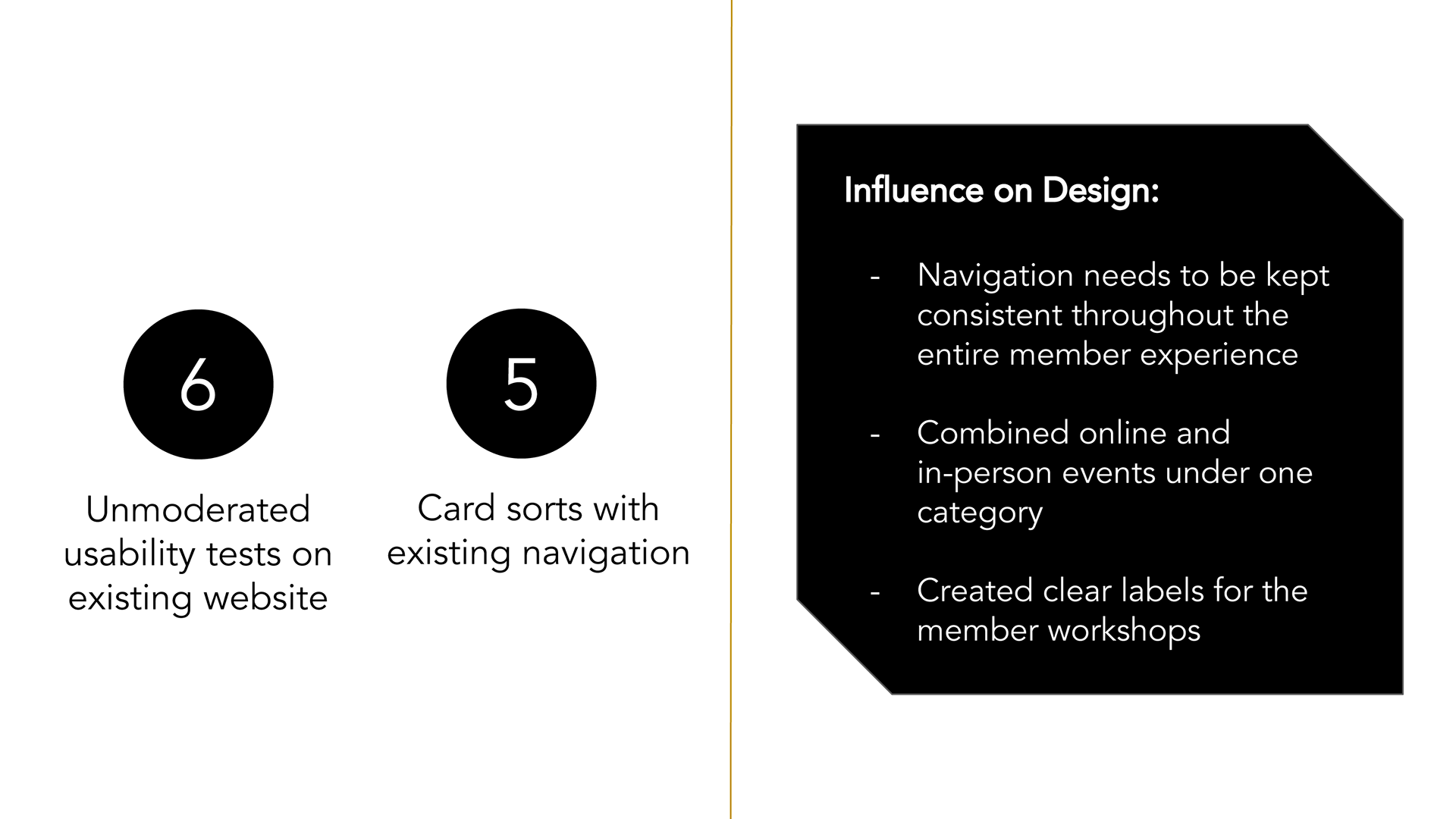 We

streamline the site

and to highlight the value of membership. We focused on the following areas of the product: Navigation, Members only access, Members only dashboard, Home page and detail pages.
Our findings indicated that the

global navigation was confusing

to users. It offered too many links without a clear hierarchy. We proposed a

simplified nav

that could help users orient themselves and understand at a glance the site's value proposition.



This is the flow a member needed to follow to learn more about special membership workshops and materials.
- Four steps were needed to see the "Members only" content
- Interaction with the community was limited to a discussion site, difficult to reach.
C. Members Only dashboard
Redesign of a dashboard with "Members only" content:
- Interactive member content
- Comments and questions can be shared with the Facebook co
mmunity
D. Home page and detail pages
Welcome and membership description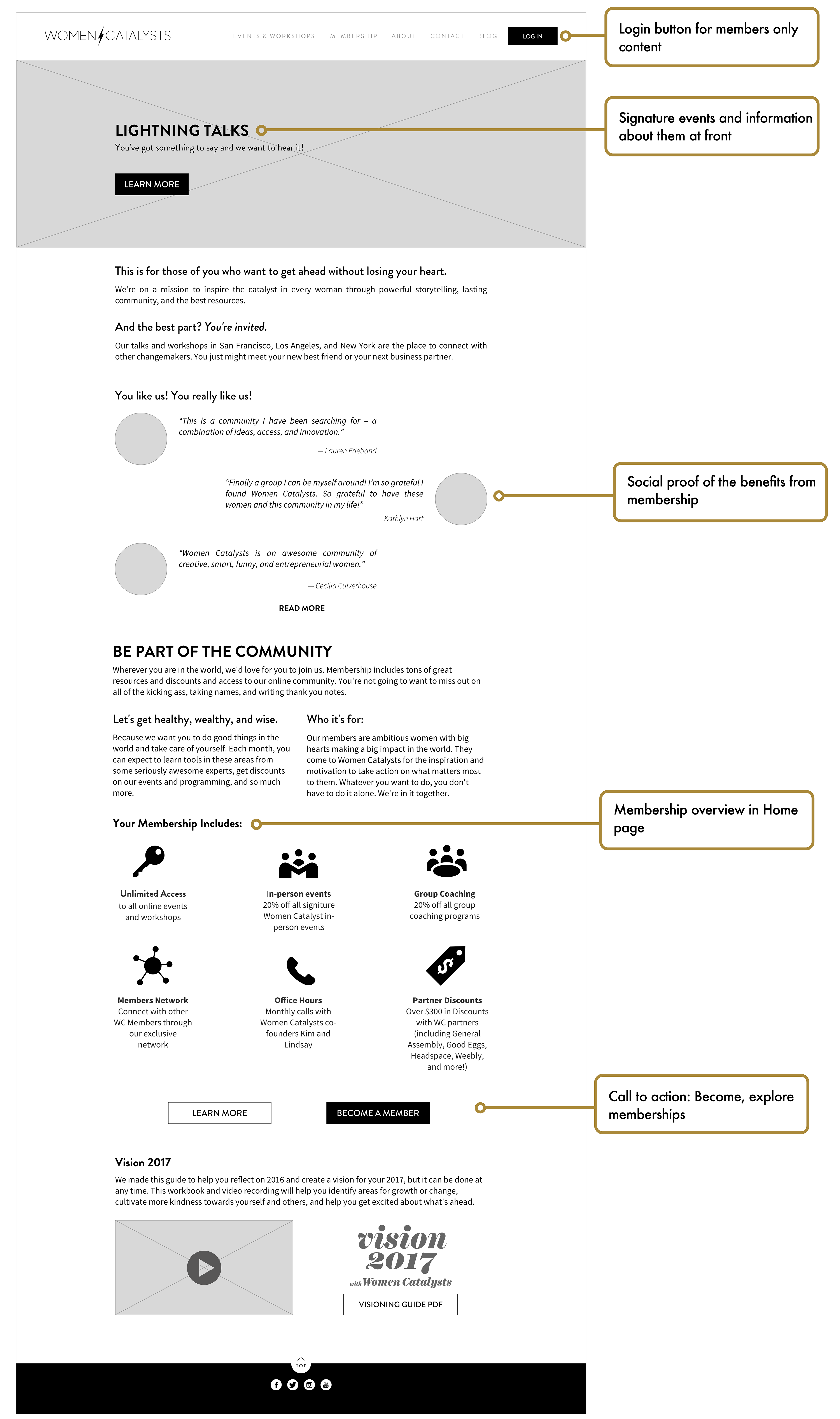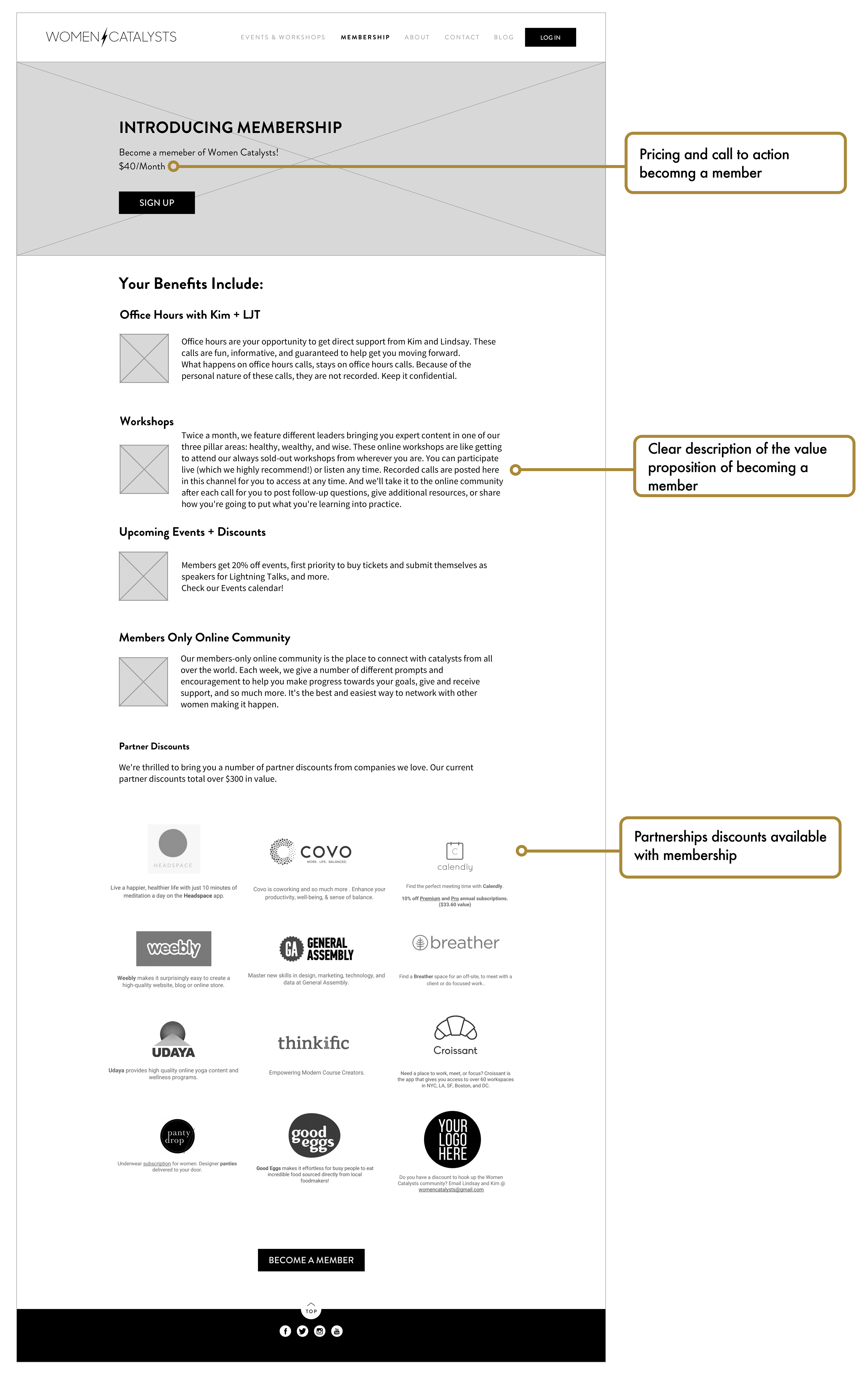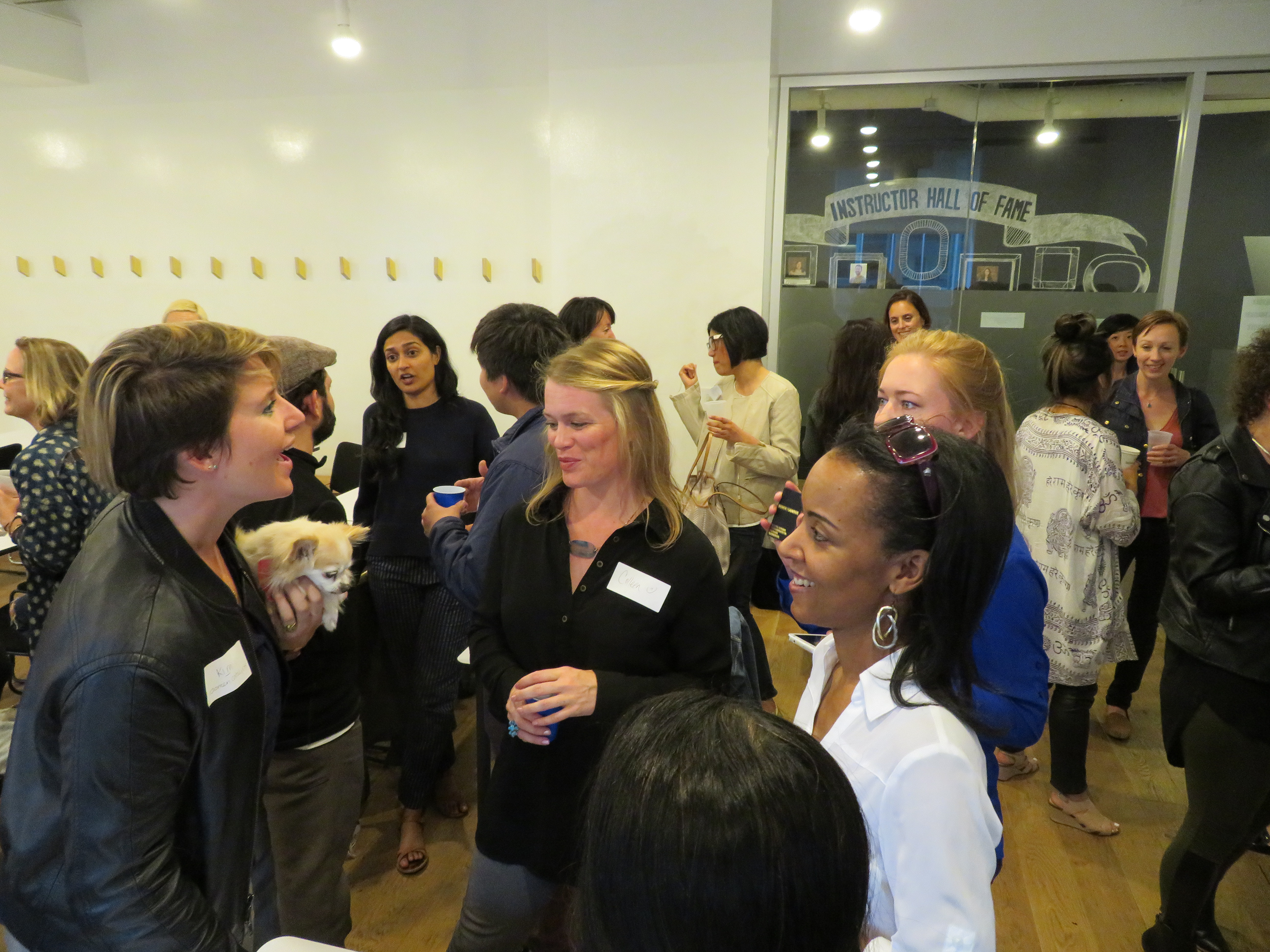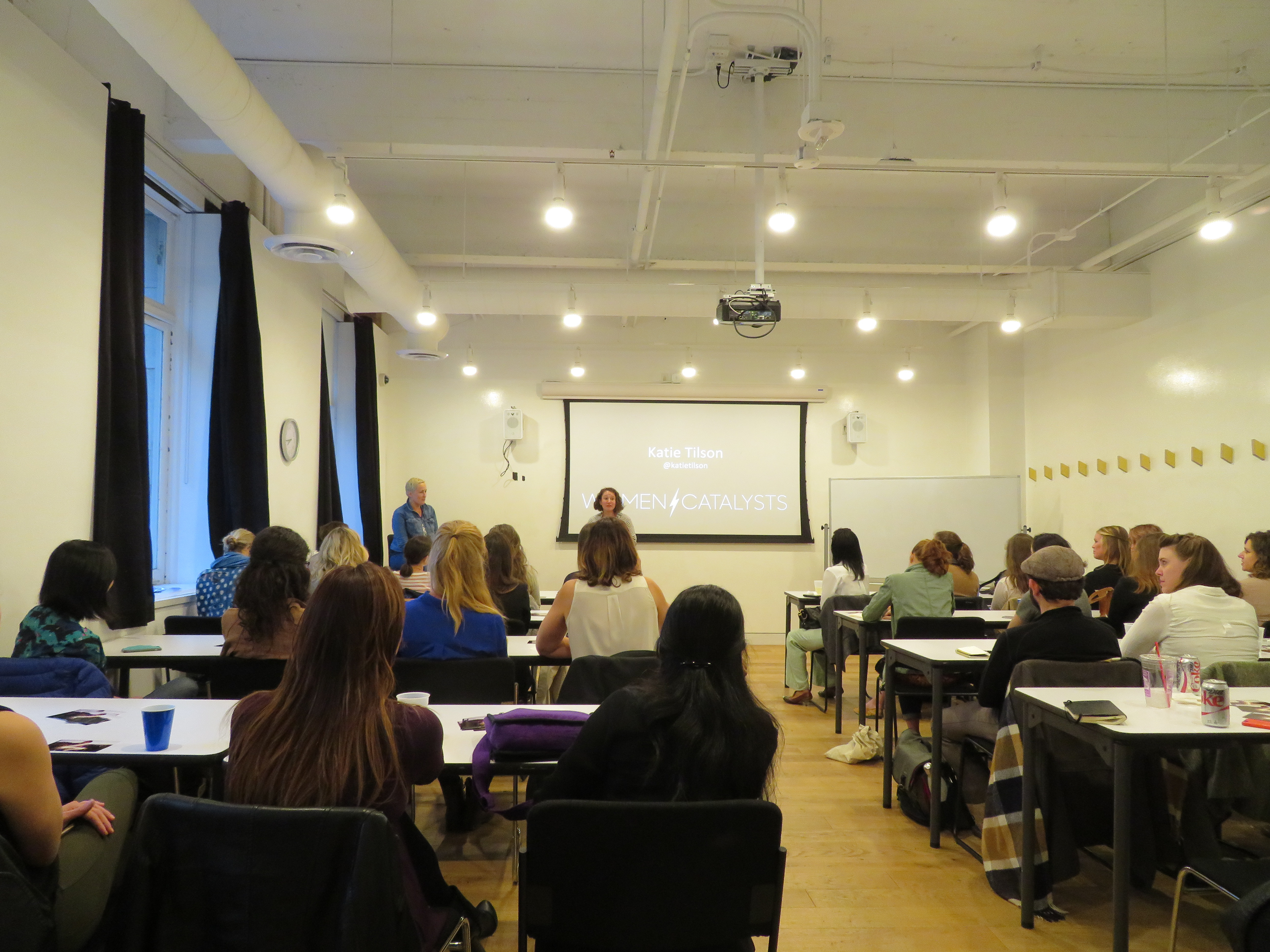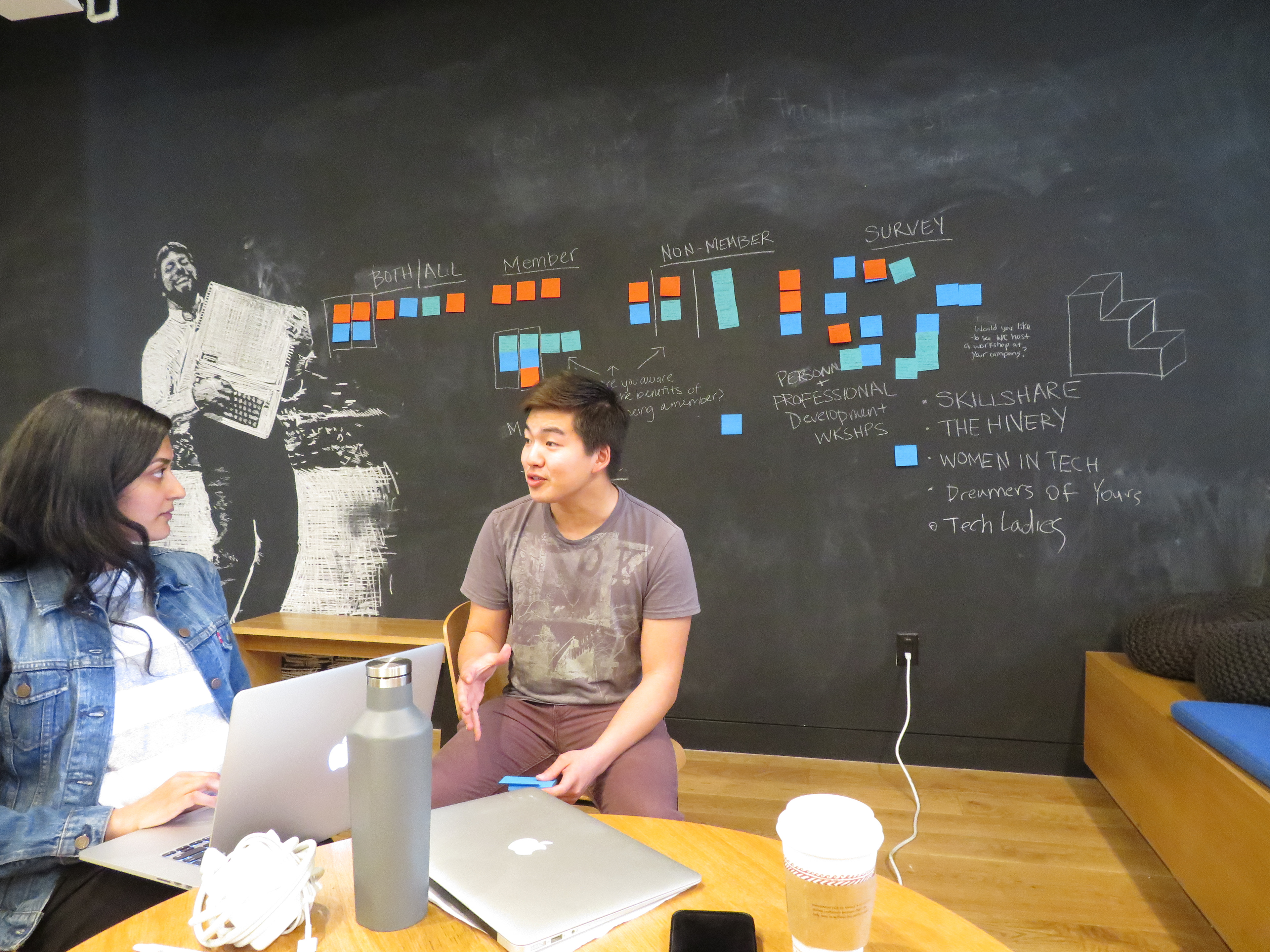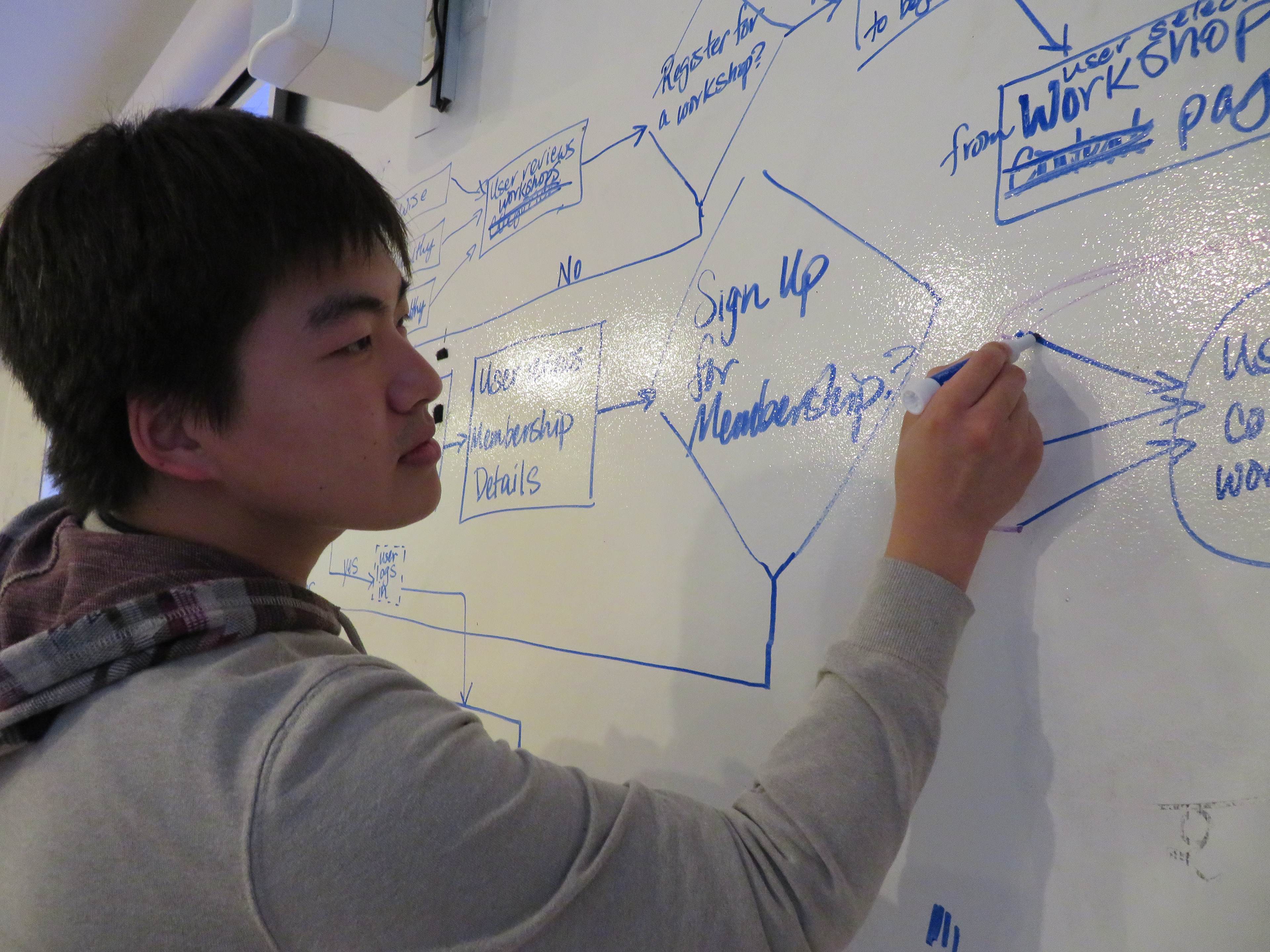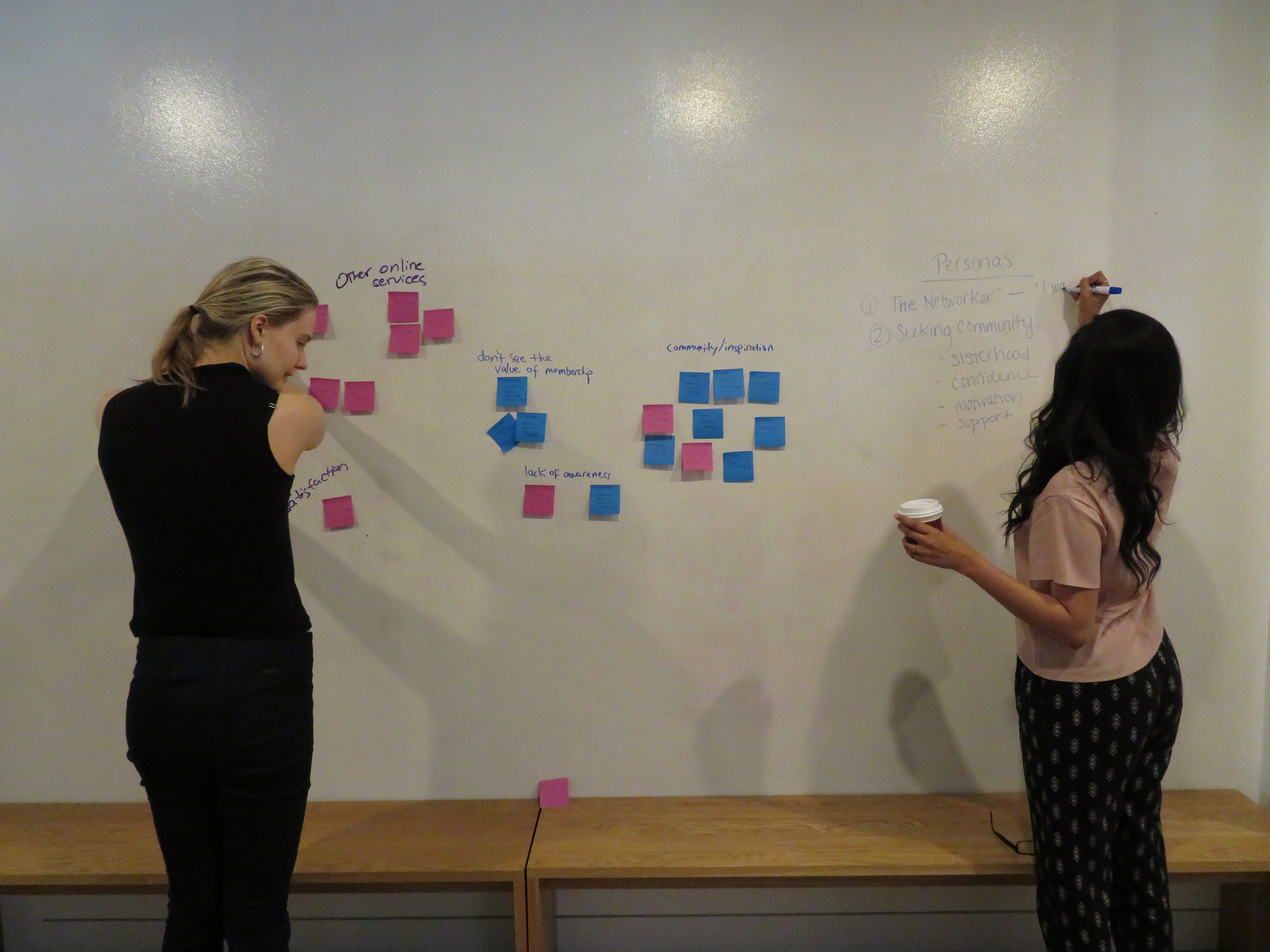 4. RETROSPECTIVE & LEARNINGS
Clear

communication is key

to provide the information we want to convey. Relying on others point of view and having a

clear value proposition up front

can help to do that.